Well, I wasn't nearly as productive as I had hoped, but I did get
some
stuff done and most importantly, we had fun!
Friday
Work
At least one load of laundry

- 3 over the course of the weekend to be exact!
Clean
Carve pumpkins
I apologize for the blurriness in the first picture but Easton couldn't contain his excitment for pumpkin carving!
Saturday
More cleaning


Store to get pinterest craft materials
Baby shower
Boo Bash in downtown Milford
Pinterest project
Thrilled to be a giraffe!
Sunday
Meal plan/grocery shop
Lake Sherwood Halloween Gathering
Dinner at mom and dad's
Store to get pinterest project materials
Prep for pinterest project
File bills/paperwork
Participate in October Followers Fest!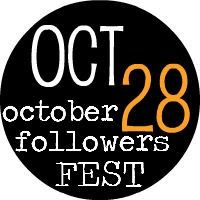 Check back later for more on October/Halloween festivities.